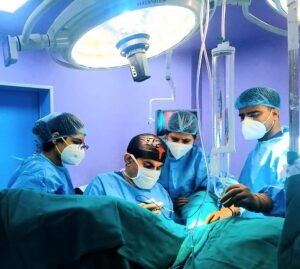 Indian College of Cosmetic Gynaecology provides Best Training in Cosmetic Gynaecology by engaging the Best Cosmetic Gynaecologist as its Dean & Lead Faculty. Being one of the first such established bodies globally, the Indian College of Cosmetic Gynaecology (ICCG) is envisaged to serve as premier teaching and training institute in Cosmetic & Reconstructive Gynecology. ICCG shall also be the leading professional membership organization for medical professionals who intend to practice the sub speciality of Cosmetic Gynecology. The College's activities shall include issuing practice guidelines for providers of Cosmetic Gynecology and educational materials for patients, providing practice management and career support, facilitating programs and initiatives aimed at improving women's Quality of Life (QoL) issues, and advocating on behalf of members as well as patients. Training in Cosmetic Gynaecology at ICCG shall be producing the Best Cosmetic Gynaecologist in the world.
ICCG Membership and Fellowship shall be only granted to qualified medical professionals, registered as Obstetrician – Gynaecologist with State or National Medical Council in India or Board Certified Obstetrician – Gynaecologists in US / Europe / equivalent whose professional activities are devoted to the practice of the sub speciality of Cosmetic Gynecology under the broad speciality of Obstetrics and/or Gynecology, who possess unrestricted licenses to practice medicine, and who have attained high ethical and professional standing, and who pass the membership examination conducted by the College from time to time. ICCG also confers Honorary Fellowships to luminaries in the field of Cosmetic Gynecology, which is decided by the committee set under the chairmanship of Dean, Indian College of Cosmetic Gynaecology.
Our Vision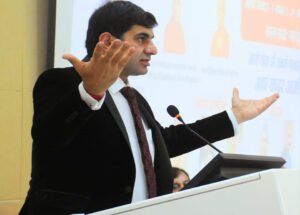 As the premier teaching, training and membership organization for Cosmetic Gynaecologists and providers of women's QoL health-care, we will provide the highest quality education and training worldwide, continuously improve the field of Cosmetic & Reconstructive Gynecology through practice and research and lead advocacy efforts for women's QoL issues nationally and internationally.
Our Core Values
As an organization dedicated to the advancement of the subspecialty of Cosmetic Gynecology, and the betterment of our membership, we value:
Patient Safety in field of Cosmetic & Reconstructive Gynecology
To serve as best training institute in Cosmetic Gynaecology
To serve as best training institute in Reconstructive, Functional & regenerative Gynaecology
Professionalism for our membership through high ethical standards, collegiality, communication, mentoring, leadership development, diversity, and life-long learning
Scholarship in Cosmetic Gynecology through research and education
Advocacy for women and our members in our role as the authority on the specialty and on women's health information in field of Cosmetic Gynecology for patients, providers, organizations, and governments.
Our commitment to changing the culture of practice in Cosmetic Gynecology and eliminating deceptive and unethical practices in this field.
Access to high quality and safe health care for all women
Identifying and eliminating harmful procedures from the practice of Cosmetic Gynecology
Evaluation of new surgical techniques and non-surgical procedures in Cosmetic Gynecology
Integrating Regenerative and Rehabilitative aspects of Gynecology into the sub speciality of Cosmetic Gynecology
To train the Best Cosmetic Gynaecologist.
Our Affiliations & Partnerships
ICCG works in close affiliation and partnership with American College of Cosmetic Gynecology, Florida, U.S.A., with London College of Cosmetic Gynecology, London, U.K., & European College of Cosmetic Gynaecology herein after called as ACCG, ECCG & LCCG respectively, for training in cosmetic Gynaecology. ICCG is the authorized body to conduct training courses and membership examination for ACCG in whole of Asia including India.
The Scope of Practice of Cosmetic Gynecology
C
osmetic Gynecology is a discipline dedicated to integrated medical and surgical care of women's intimate QoL issues throughout their lifespan. It requires extensive study and understanding of basic Obstetrics & Gynecology including reproductive physiology, female sexual function & dysfunction, the understanding of plastic & cosmetic aspects of surgery, a woman's sexual needs and demands, the changes which ageing brings into a woman at physical as well as psychological levels as it relates to female sexuality; as well as the physiologic, social, cultural, environmental, and genetic factors that influence women. It gives a unique perspective in addressing QoL healthcare issues of women, and equips a Cosmetic Gynaecologist to deliver exactly what women wants. Counselling and health education are integral parts of the practice of Best Cosmetic Gynaecologist.
Diversity, Equity and Inclusive Excellence in Cosmetic Gynaecology
At ICCG, we are committed to creating a diverse, equitable, and inclusive culture of excellence among our membership, fellowship, leadership, and staff. As a leader in training in the sub-speciality of Cosmetic Gynaecology focusing on women's QoL healthcare issues, ICCG envisages to work toward meaningful change by striving to change the culture of practice of Cosmetic Gynaecology and eliminate inequities in the health care delivery and outcomes in the field of Cosmetic Gynaecology. We know that to truly achieve these changes it is essential that the culture of our membership, leadership, and fellowship is diverse, equitable, and inclusive. We duly recognize that there is much work to be done – and that this work is critical to ensuring that we are able to most effectively address the complex challenges facing our members working in multiple clinical settings, their patients, and women's health.
We wish to fostering a dynamic, diverse, and inclusive community where every member of ICCG thrives and where the perspective of every member is heard, supported, and valued. We are committed to identify inequities and barriers to inclusion so that we can address them and achieve a more inclusive and vibrant community. We are hopeful at ICCG that this shall support our members in their everyday work as health care professionals seeking to improve QoL for all women and efficiently deliver standard of care in Cosmetic Gynaecology.