Global Leader in Cosmetic Gynecology Training

University Accredited Teaching & Training Faculty in Cosmetic Gynaecology

Credentialed Programs: Programs credentialed by ACCG, ECCG, LCCG, TSCG, UPHAI & IIRCG

Prestigious Memberships & Fellowships

Continuous Professional Development: Peerless Preceptorship Program
theIndian College of Cosmetic Gynaecology
Best Training in Cosmetic Gynaecology

knowledge is the supreme goal
Welcome to ICCG, the world's leading Cosmetic Gynaecology Training Institute; the place that will transform your practice, build your confidence, and provide you a complete hands-on training in Cosmetic Gynaecology which shall equip you to become a world class Cosmetic Gynaecologist with the best training from the world's only university accredited teaching faculty in Cosmetic Gynecology.
ICCG provides best training in Cosmetic Gynaecology by engaging the Best Cosmetic Gynaecologist as its Dean & Lead Faculty. Being the first such established institute globally, the ICCG now serves as premier teaching and training institute in Cosmetic & Reconstructive Gynecology.
ICCG Memberships and Fellowships are granted only to qualified medical professionals, registered with State or National Medical Council in India or Board Certified Medical Doctors in US / Europe / equivalent whose professional activities are devoted to the practice of the sub speciality of Cosmetic Gynecology, and who pass the membership examination conducted by the College from time to time.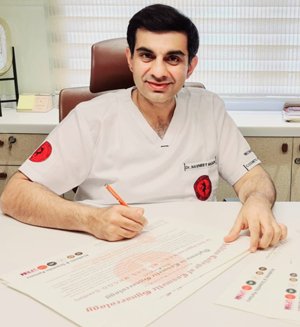 meetDr. MagonDean & Chief Trainerthe best in the field
Dr. Magon is an internationally acclaimed Reconstructive & Cosmetic Gynaecologist practicing at the very top edge of the discipline and has performed thousands of surgical & non-surgical gynecological procedures. Indeed. Professor Navneet Magon, or Dr. Magon as he is more fondly called, is the one responsible for establishing the subspecialty of Cosmetic Gynaecology globally for the first time in any university teaching system and has trained many hundreds of Cosmetic Gynaecologists. He understands why you are considering a training in Cosmetic Gynaecology and helps you develop the correct & non-deceptive perspective towards the subject, changing the way you view Cosmetic Gynaecology. Professor Magon has trained more Cosmetic Gynecologists than anyone else in the world & helped them establish a very successful & non-deceptive CosGyn practice, and because of him being the only university accredited teaching faculty of Cosmetic Gynaecology – makes him the only genuine teacher & trainer in Cosmetic Gynaecology.
theFirst StepChoosing the correct training programtraining faculty MUST be university accredited to teach Cosmetic Gynaecology
Reviews are one of the best aids available to choose a training course in Cosmetic Gynaecology, provided the bare minimum requirement of a university accredited teaching faculty in Cosmetic Gynaecology is being fulfilled by a training institute. Honest reviews from the previous grads help aspirants choose the best courses for Cosmetic Gynaecology training.
Cosmetic Gynaecology is the fastest growing subspecialty of Gynaecology and there are lots of training courses available, surprisingly, many of them are themselves not even Gynecologists who claim to give training in Cosmetic Gynaecology. To choose a training program, the first pre-requisite is that the training faculty must be a Gynaecologist and then more importantly, the faculty must be university accredited teacher of Cosmetic Gynaecology and someone who has taught CosGyn in a medical university school & has guided thesis for post doctoral residency fellowship (M.Ch.) program in Cosmetic Gynaecology. Someone who has never guided a university teaching & training program in Cosmetic Gynaecology would only be just a compromise, less then ideal and shall never have the requisite experience to teach & train in CosGyn.
Clinical Partners
Elle Sante:

The Centre for Reconstructive & Cosmetic Gynecology

the WORLD'S LARGEST chain of cosmetic gynecology centres

After a global search was made, Elle Sante was chosen as the clinical partners to ICCG to provide best in class training in Cosmetic Gynaecology. Elle Sante is not only the largest, but the world's best equipped chain of Cosmetic Gynaecology Centres anywhere in the world. In terms of human resources, it is led by none other than Dr. Navneet Magon, who is the global leader and the innovator & founding father of Cosmetic Gynaecology, the finest surgeon & the best gynecologist. In terms of material resources, Elle Sante centres are equipped with ultra-modern modular operating theaters, the best surgical equipments, the most impressive line up of lasers, HIFEM, FMS & radiofrequency equipments including the Intimalaser & Dynamis SP from Fotona, Fotona StarFormer, Monalisa Touch from Deka, Empower RF from Inmode, BTL Emsella, BTL Exilis, Charisma & Lyra from Reveal Lasers, ThermiVa from Thermi, Fiore from Venus Concepts, BodyJet & Q-Graft from Human Med and many more cutting-edge technologies. Elle Sante is now the "Global Destination for Cosmetic Gynaecology Treatments" and therefore it was the obvious choice for ICCG to chose Elle Sante as clinical partners to impart the best training in Cosmetic Gynaecology.
the

Want to book an ICCG Course?

Contact us on WhatsApp now or leave a query on email

Chat on WhatsApp now
Error: Contact form not found.
theWordsThat inspires usto train the BEST cosmetic gynecologists who are well equipped to "deliver women what the women want" in the most scientific & non-deceptive manner